Knocking on the Sky #2
$

3.99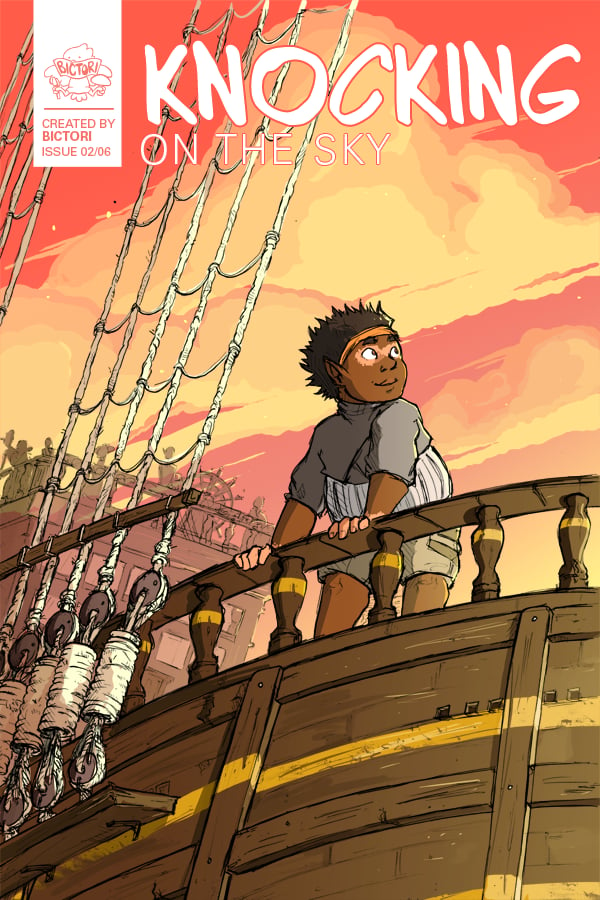 Jonah is a magical artificer-in-training, one of the few surviving remnants of a proud profession that kind of imploded about eight years ago. While trying to repair a light pole that some idiot broke in the last chapter, Jonah experiences all the joys of living in a big city: pickpocketing, crazy drivers, hobos wandering out of alleyways and inviting themselves into your life...
Meanwhile, Alexei and Ismat have decided to stay in the spooky-as-hell temple of the death goddess. While they get over their heebie-jeebies, Siobhan takes charge, leading them straight back into trouble.
---
Knocking On the Sky is an indie comic series put out by the artist team Bictori. If you haven't picked up the first installment of the "Black Maria" arc, about 70% of this one probably won't make any darn sense so you better start there. You can find the first issue for sale on our main page.
All comics come with a bag and board. We ship our comics with cardboard backing and a bubble mailer. For other shipping requests, please contact us and we'd be happy to accommodate your needs.